Information system for touch panels of the Kitchen Garden
Our company has developed an information system for touch panels of the Kitchen Garden. The system works on the hardware of
ICRE
company. The main purpose of the complex is to inform visitors about the salons, company and its products. There is the ability to create an unlimited number of sections of the three main types:
1. Information Pages — can contain text, image and video information. Used to create static sections, such as «About Us», «Our partners» and so on.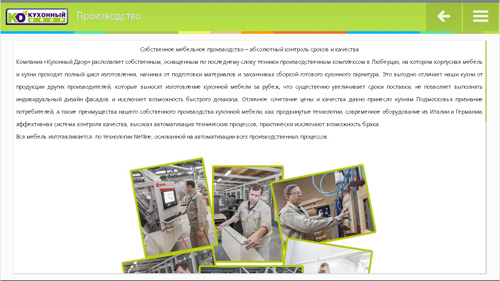 2. Catalog — can contain any number of different categories of goods and commodities cards.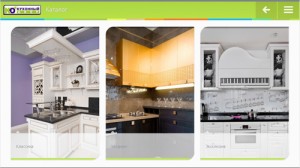 Product card — contains a description, pictures and videos of the product.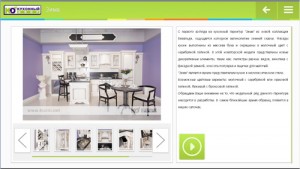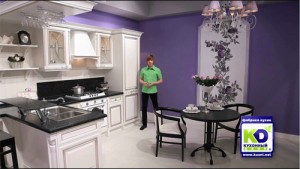 Gallery — used to view enlarged image of the product and slide presentations. Flipped images carried gestures.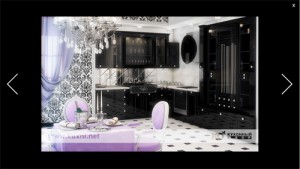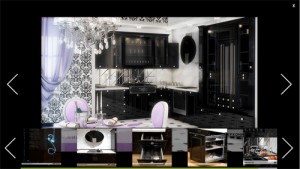 3. Presentations — section designed to showcase company presentations.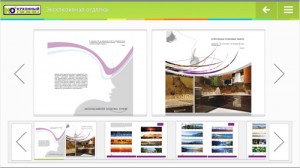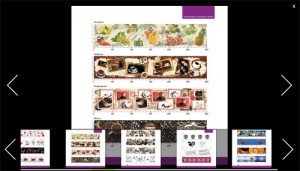 The system is based on UrbanCMS, running on *nix and has a client-server architecture. Changes in the information content produced on the server side. Clients pick up and apply the updates by schedule.
In video you can take a look at the system.