Partners

«KM-Technology» has been producing payment terminals and information kiosks since 2005; during the last period the company has developed and implemented a large number of terminal solution projects related to the design, manufacture and supply of terminal equipment to our partners.
"World of kiosks"®: Main company's profile is the sale of touch-screen kiosks. But the task is not just to sell the «hard», – but to offer an efficient tool for the customer. Company offers a significant range of software and hardware industrial solutions to our customers. The solutions make touch kiosks as a functional tool to solve the tasks with minimal time and cost losses. "World of kiosks"® («Favor-M» LLC) is well aware of the diversity of those practical functions that may be imposed on a touch-screen kiosk and is fully aware as well that ready-made solutions cannot be developed for all occasions. Therefore we are ready to carry out jointly any work on the creation of software solutions for your all unique requirements.
NT media®: Scientific and production agency which is an expert in the field of interactive technologies, specialized in the design and implementation of customized solutions in the field of Digital Signage.

"Dialectics — Touch-Screen World"® company was founded in St. Petersburg in 1994. Since 1999, it has begun to develop and produce the first touch-screen kiosks, and to sell sensory equipment from other manufacturers, including both touch screens and monitors. For more than 10 years, the company is a partner and official distributor of 3M Touch Systems, a world leader of sensor technology and producer of a variety of sensory products.
3D Technologies R&D® was founded in 2006 by a group of skilled system architects and designers with an excellent experience in the development of 3D applications with web interface. Company sells the projects on 3DMLW platform (3D Markup Language for the Web). 3DMLW is an open source platform which allows to generate 3D objects in a browser window and develop unique applications in real time. 3Dwayfinder™ is an interactive navigator for public buildings on 3DMLW platform. To see its features you can link the demo access.

Company NexTouch® is a Russian manufacturer of innovative electronic products, software and hardware. The company develops unique multi-touch IT projects, innovative advertising techniques of modern interior equipment, and provides various complex designs.
All trademarks are registered and have their right holders. At a reprint the reference to the source is required. The use of logos is permitted only with the permission of the copyright holder.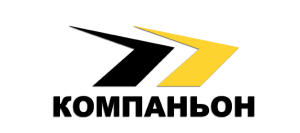 "Companion"® specializes in manufacture and sale of payment, information, banking, lottery, music, ticket and prize terminals, as well as their accessories. "Companion"® is a dynamic company with a successful business history for the production of self-service terminals. The company started by launching mass production of payment terminals in Kursk in 2009. At present the company is a reliable supplier in the largest Russian regions and abroad. Throughout the time "Companion"® faithfully fulfills its obligations through a responsible approach to their work and the ability to appreciate the customers! Company offers advanced solutions for the automation of dozens of business processes, from the credit payment to the hotel reservation. you can find a wide range of kiosks and software on their web at http://www.kompanion.su/po_dlya_infokioskov
Partnership proposals should be addressed to info@urbansoftware.ru