The electronic cashier for car service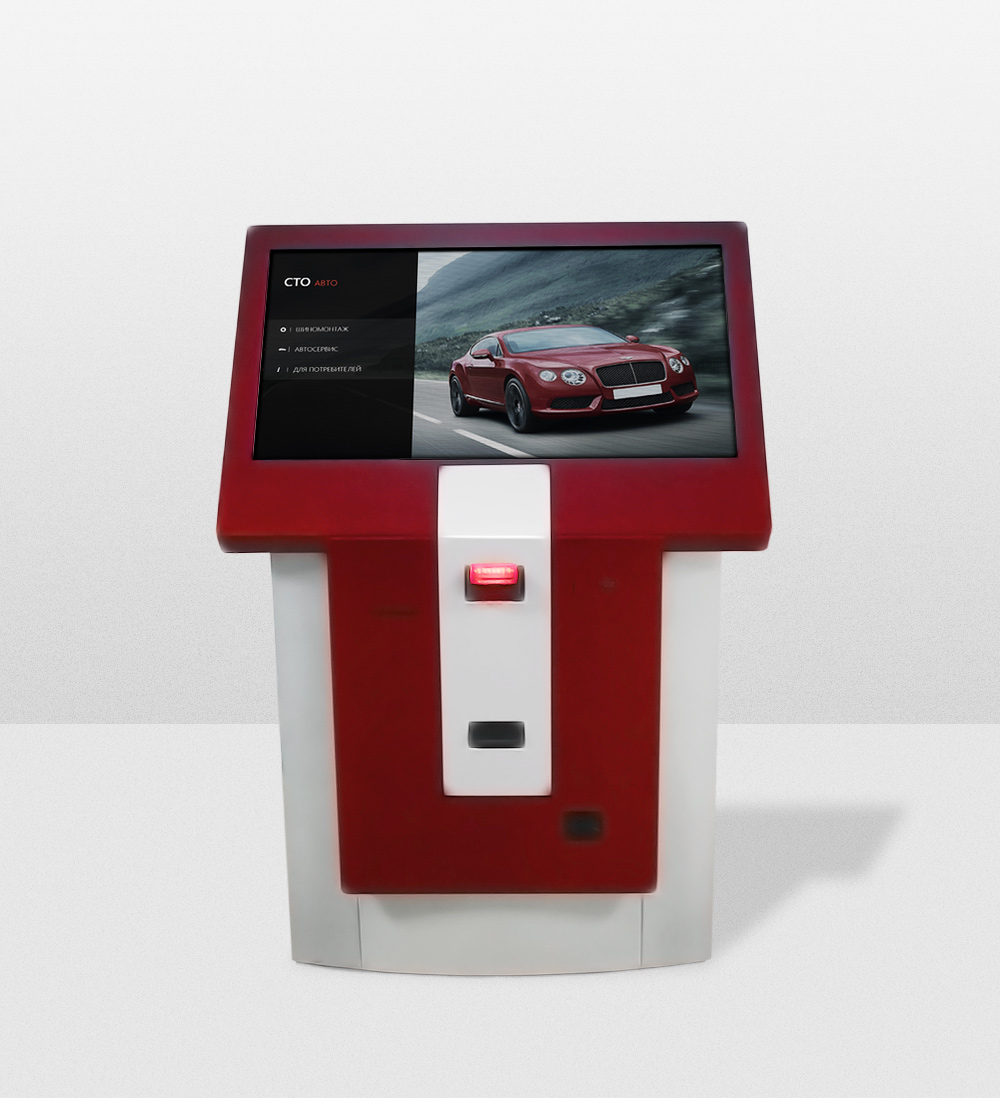 Client can pay car services or mounting, and receive various information about car service.
Orders for car services are made in external registration system. The client handed out with the account with a bar code that is used at fee.
If the bar code was not distinguished, the user can enter it manually.
If the correct bar code is used, the system by means of web services connects to 1C for data acquisition.
In case of mounting services, the cost is sounded by the master, and the client himself enters it on the terminal.
After the cost of services is determined, the system passes to payment.
The terminal accepts notes and coins and gives out delivery. After payment, the client receives the fiscal check, the receipt and delivery.
In case of problem situations (delivery, paper in a thermal printer ended, etc.), the message with instructions and number of incident will be issued to the user. The operator can receive full information on the incident by number.
The operator can make operations of replenishment and collection of the terminal in the special section of system, can receive x-and z-reports from the fiscal registrar, and also can reboot and switch off the terminal.
Standard technical operations are extraction of notes and coins if necessary, replenishment of Bill-to-Bill, and also replacement of a check tape.
Administrator of the system can connect to the terminal and learn amount of cash on the terminal, operate information pages, receive reports with possibility of export in csv, set addresses for notifications at emergence of problems.
In this project connection to 1C were carried out by our experts. Modifications were made for the bar code press on a form of the order and the web data exchange between 1C and the electronic cashier is realized.