The electronic cashier in the oceanarium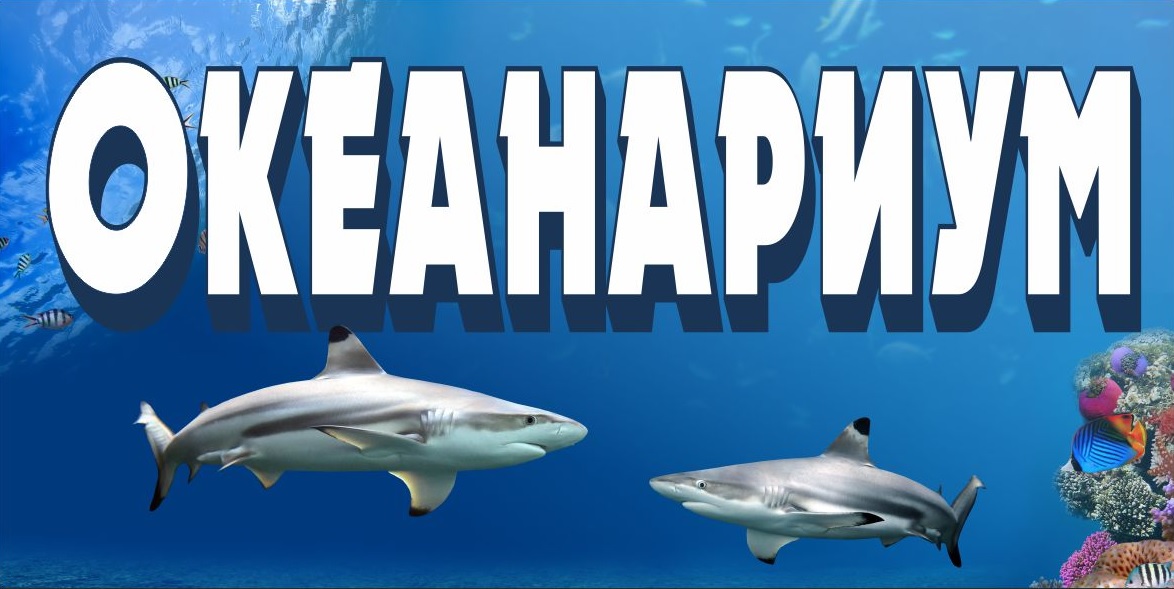 The ceremonial opening of the
huge oceanarium
(3000 sq.m) took place in Penza at May. The complex is located on the first floor of the Retail Park shopping center and is available to visitors from 10 to 20 o'clock for a whole week. Our electronic cashiers working at base of the  
CM-T
 company terminals. Cashiers  sales entrance tickets and additional services of the oceanarium. Within the project the
Urban Money system
works in association with payment and throughput system
Devpark Paid Access
.
There are two types of tickets at the oceanarium: adult and kids. The customer wanted to press the tickets on different fiscal registrators. CM-T production  and our developers could cope with this atypical task. Children's tickets are printed on pink paper with capital letter C, adults – on blue with capital letter A.
At first, user chooses the services of the oceanarium. List of services and their costs Urban Money receiving from the Devpark server.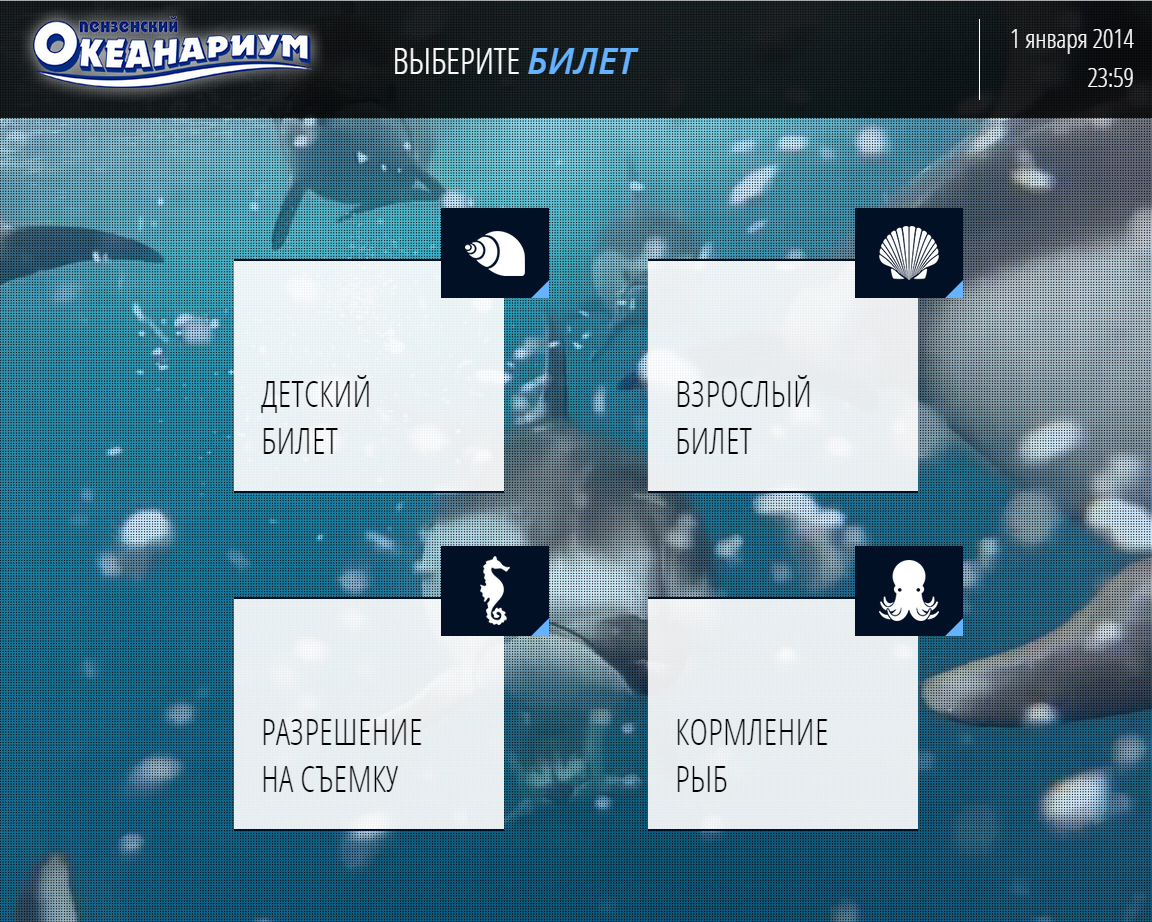 User chooses number of tickets and makes payment. Terminals work with bill acceptors with notes recirculation (NV200 + Smart Payout). These devices are perfectly suitable for places with an average number of clients. Their low speed compensated with low cost and rich functionality — at any time it is possible to cancel payment and return placed money.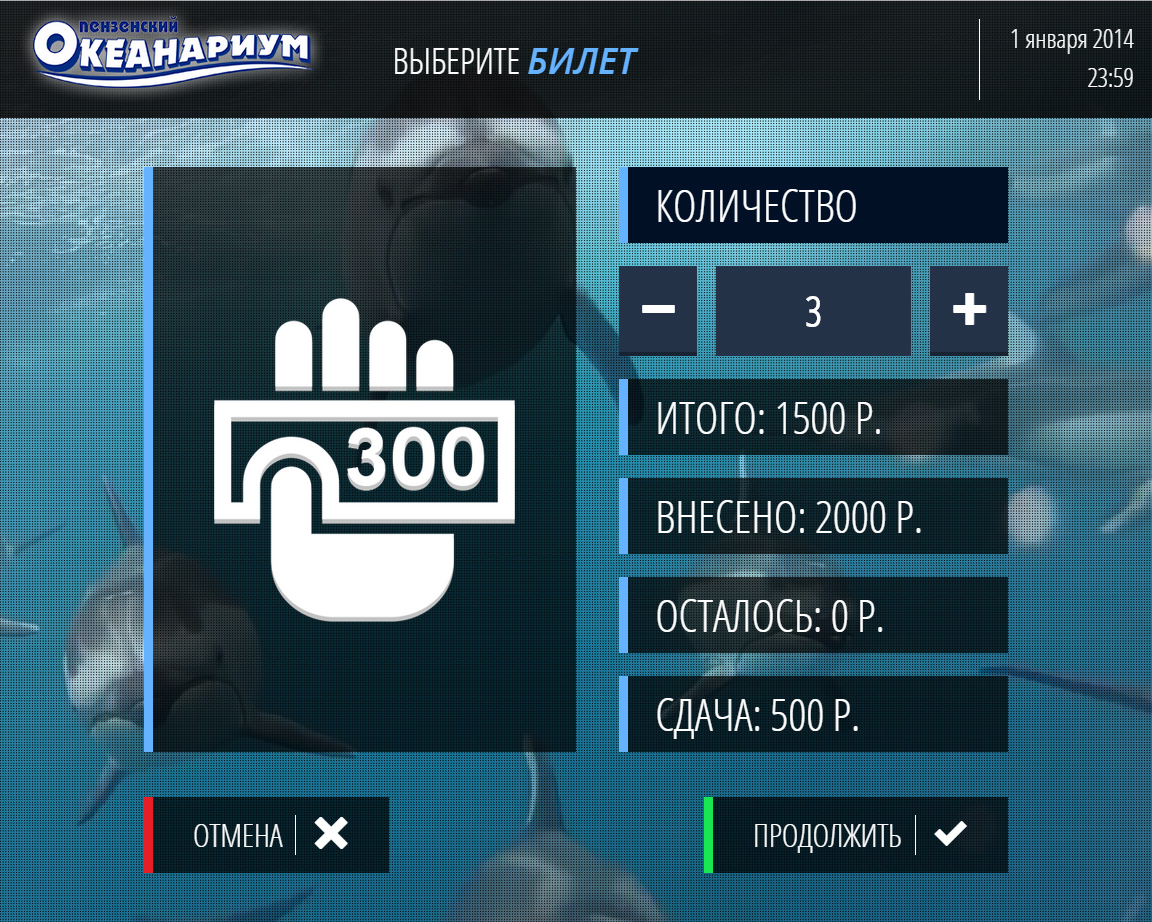 If there is not enough cash to give delivery, the user will receive the corresponding message and the deposited funds. Money comes back and in case of problems with fiscal registrators, and also at impossibility to carry out sale or to receive a bar code for the ticket from the Devpark server.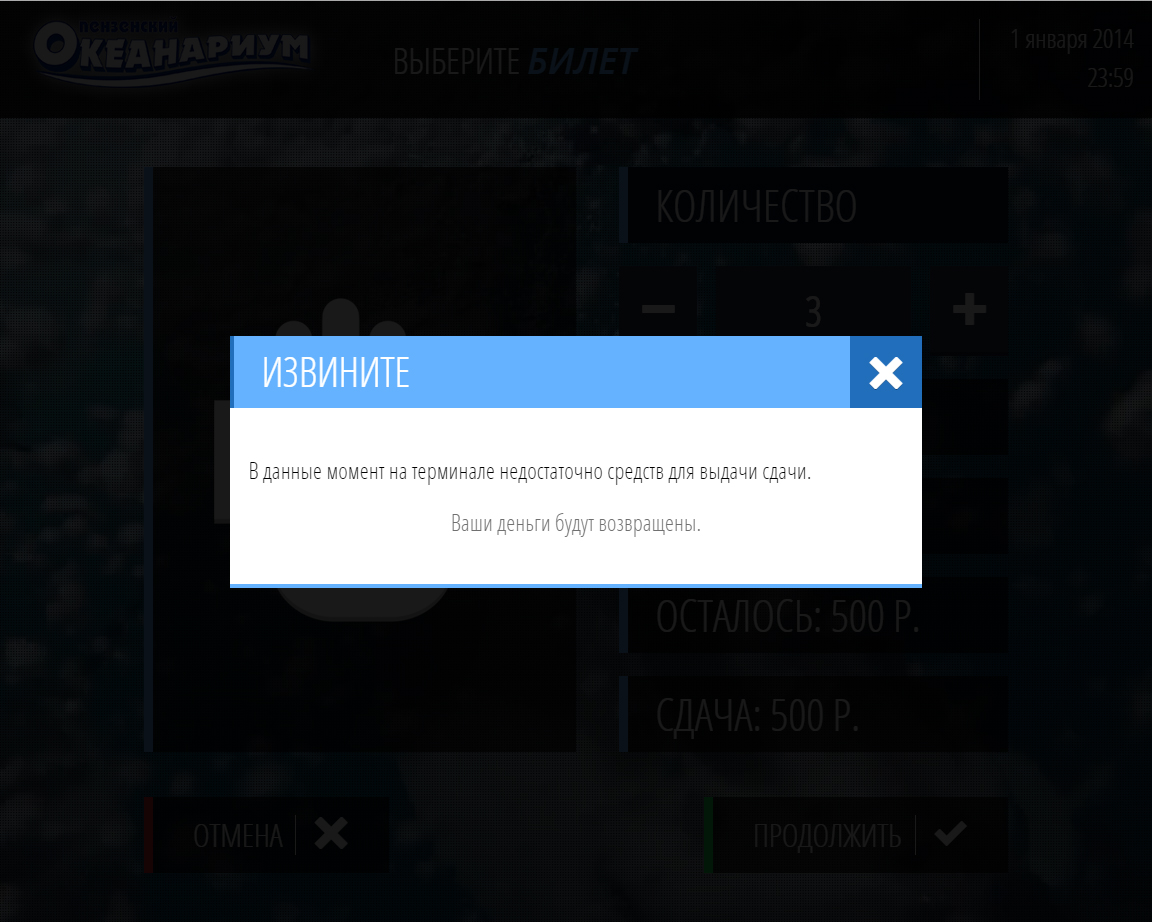 If there is problems (data exchange, work of a bill acceptor or fiscal registrators) with terminal it will pass into the maintenance mode and will send messages to tje administrator with the description of errors. After elimination of a malfunction the system will automatically return to an operating mode.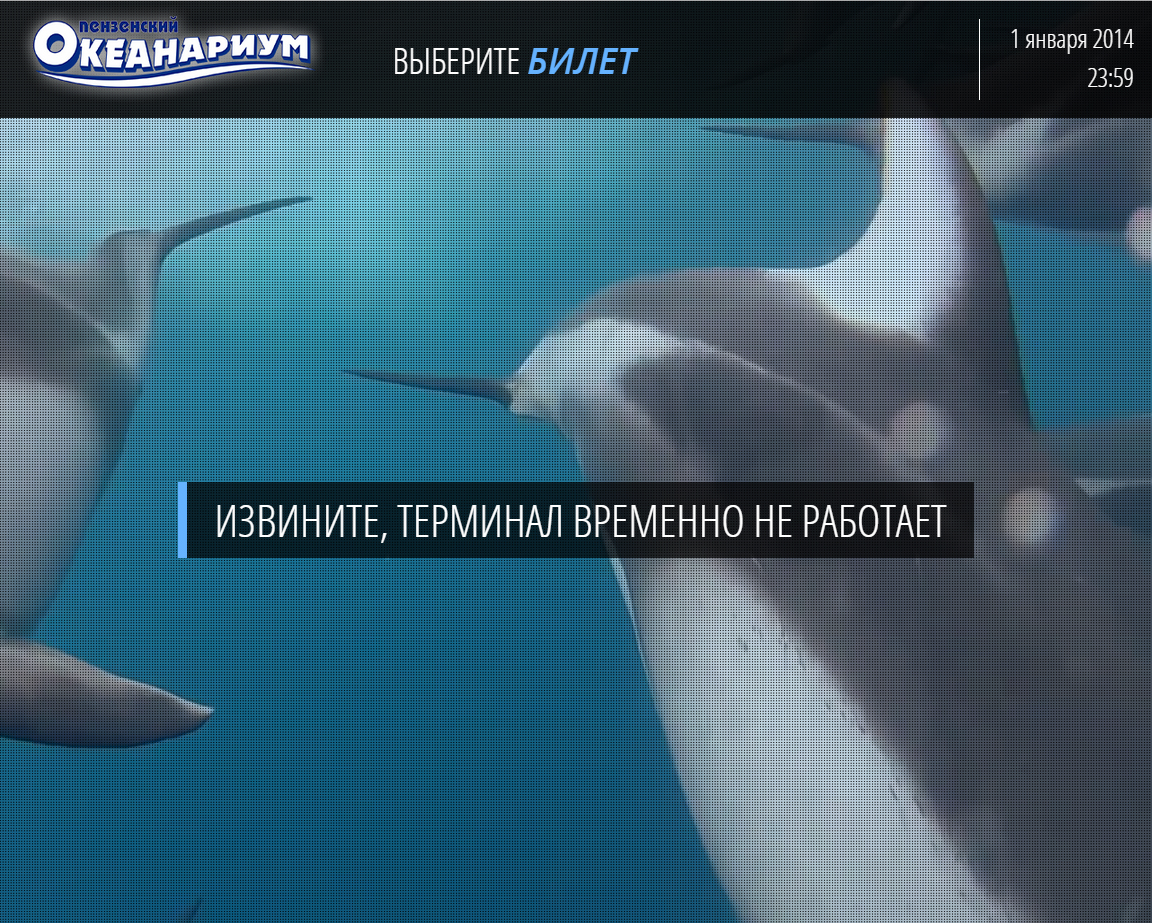 After paing the order, the user getsdelivery and entrance tickets with a bar code, using which it is possible to pass through turnstiles in the oceanarium.
It is rathe easy to service the terminal. In the special section of system the operator can make collection or replenishment of a bill acceptor, receive x-and z-reports from fiscal registrators, and also reboot and switch off the terminal. Standard technical operations are extraction of notes and replacement of a cash tape.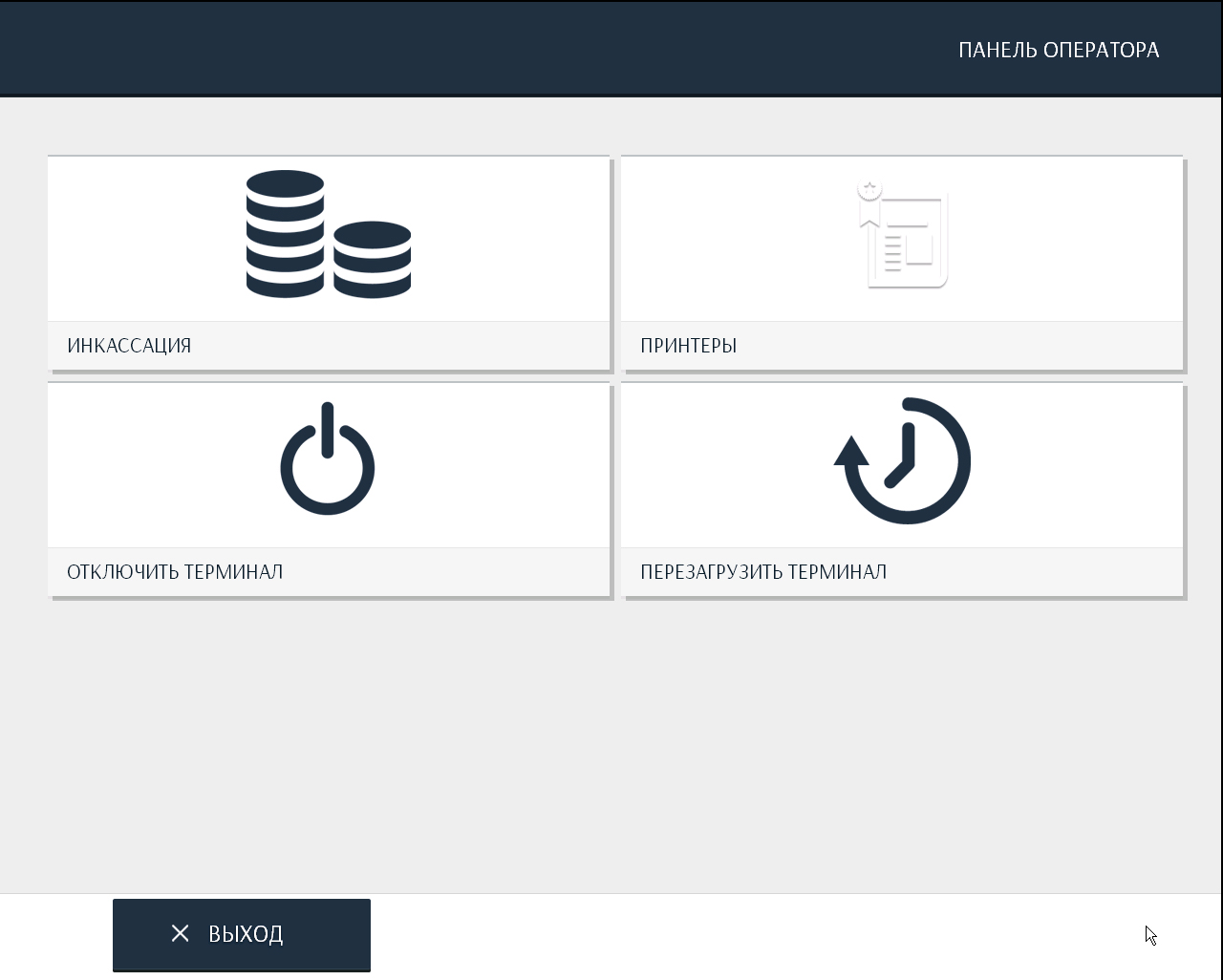 The administrator of system can connect to the terminal remoutly and get information about quantity of money in a bill acceptor, change settings of system (parameters of connection to the stored procedures, codes of operators, addresses for sending malfunctions messages).
Within this project full integration of Urban Money and Devpark Paid Access was made. Now our system can work as remote automatic cash desk for Devpark: to receive full information on services, to carry out and register sales and cancellations, and also print tickets with a bar code for pass through turnstiles.
If you are interested in electronic cashiers or consultants – call +7 (499) 755-9864, +7 (499) 755-8964 or email 
info@urbansoftware.ru