Urban money goes to a bath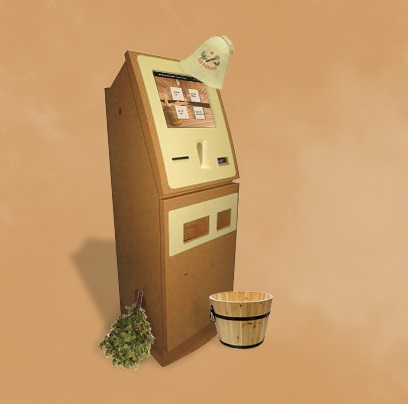 New interesting Urban Software project was realized in Izhevsk. One of the bath-and-laundry complex was modernized and it was decided to use terminals for pass and purchase services procedures automatization. Two terminals: one on an entrance, another on an exit were provided by the
CM-T
company. As a throughput and payment system
Devpark Paid Access
was used. Payment by cards is realized based on acquiring of Sberbank Russia.
The general scheme of system work is simple: at first, the visitor chooses and pays the entrance ticket..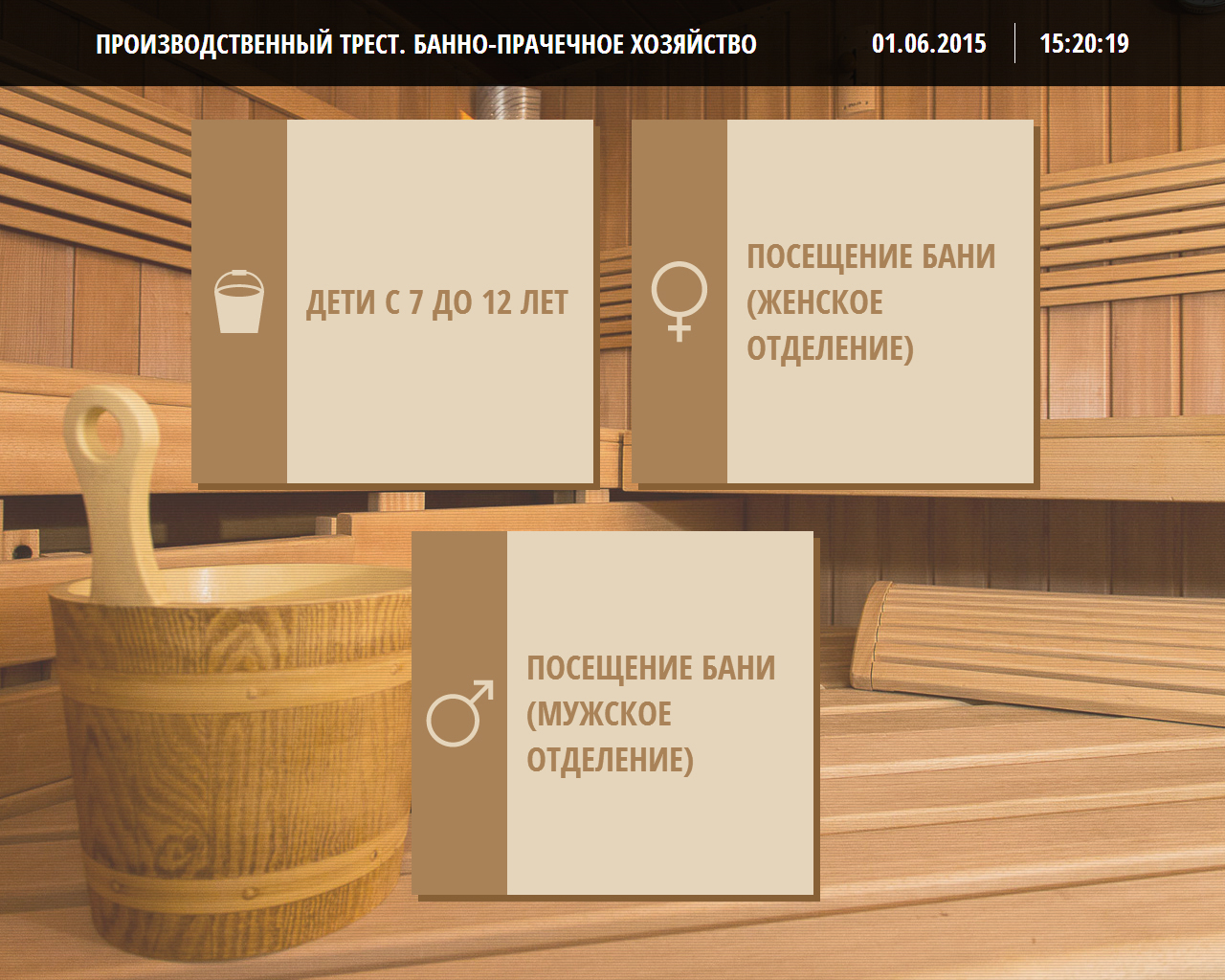 If fixed action time is not specified for the ticket, the visitor chooses a number of ticket action hours.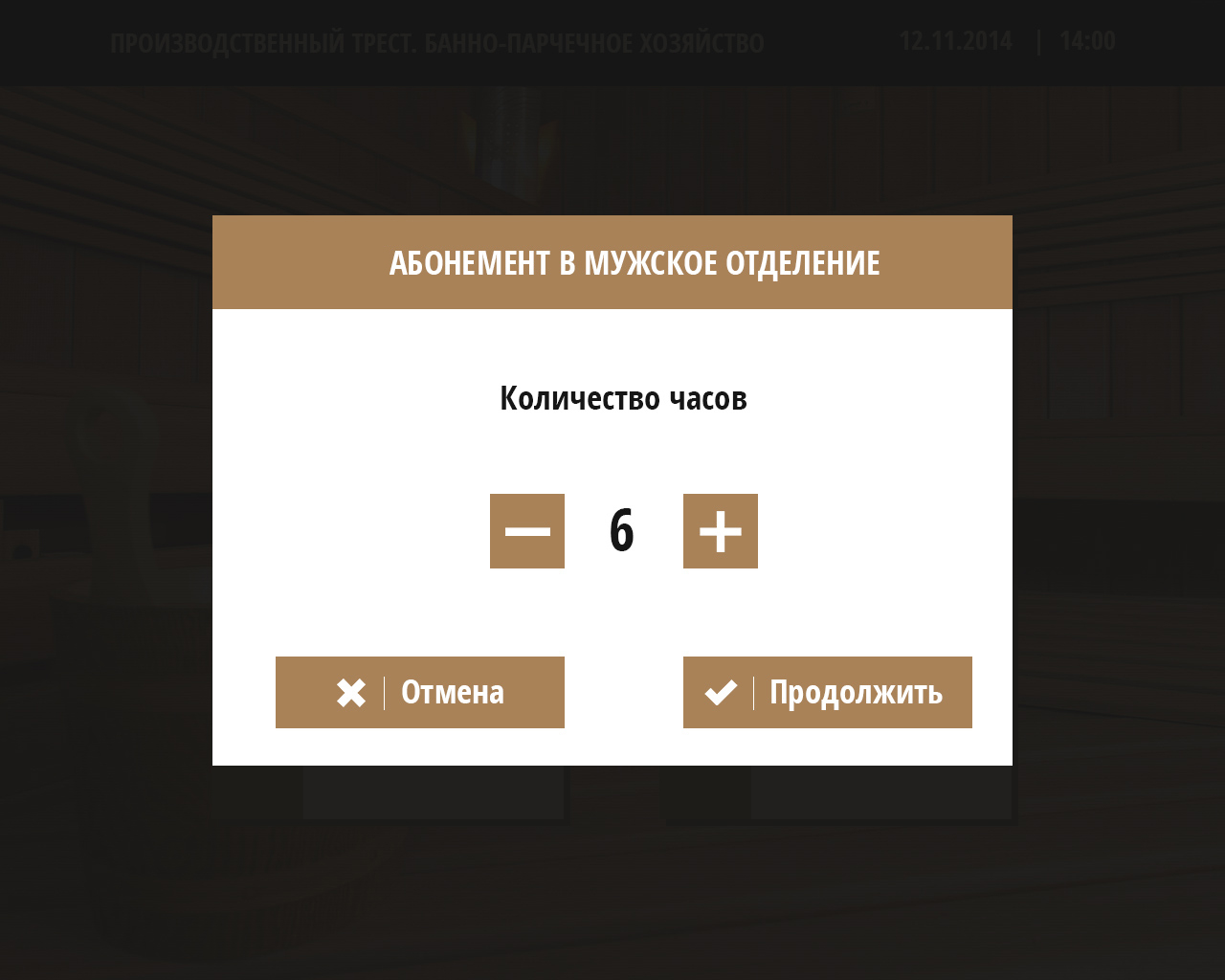 After cash or card payment, the rfid-admission, delivery and the check are issued to a user.
The admission automatically passes to a throughput system database and user can pass in to a bath. After pass through a turnstile, the action time countdown begins. The admission can be used in the territory to purchase goods and services.
At the exit from a bath, there is one more terminal and a turnstile. If the visitor did not get additional services and kept within the allowed time – he simply leaves through a turnstile. If there is a debt on the admission, the visitor uses the terminal to pay it with cash or card.
After pass through a turnstile, the card is removed from payment and throughput system and can be reused.
In case of problem situations (delivery, paper in a thermal printer ended, jammed the mechanism of issue of maps, etc.), message with instructions and number of incident will be issued to the user. The operator can receive full information about the incident and resolve a situation.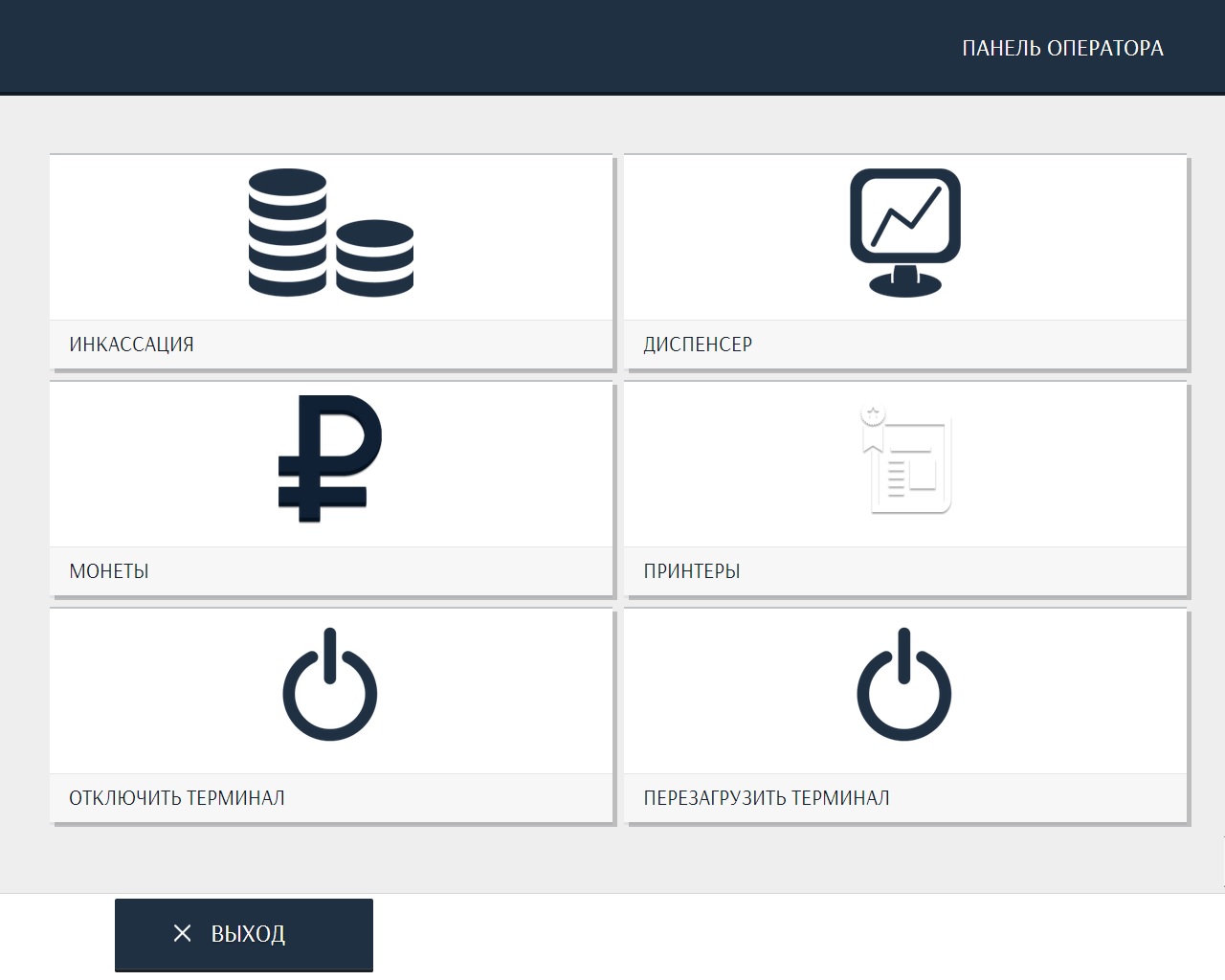 The operator can make collection in the special section of system, change levels of notes at dispenser and coins at hopper, create x-and z-reports from the fiscal registrar, reboot and switch off the terminal.
Standard technical operations are extraction of notes, replenishment of a dispenser and hopper, replacement of a check tape.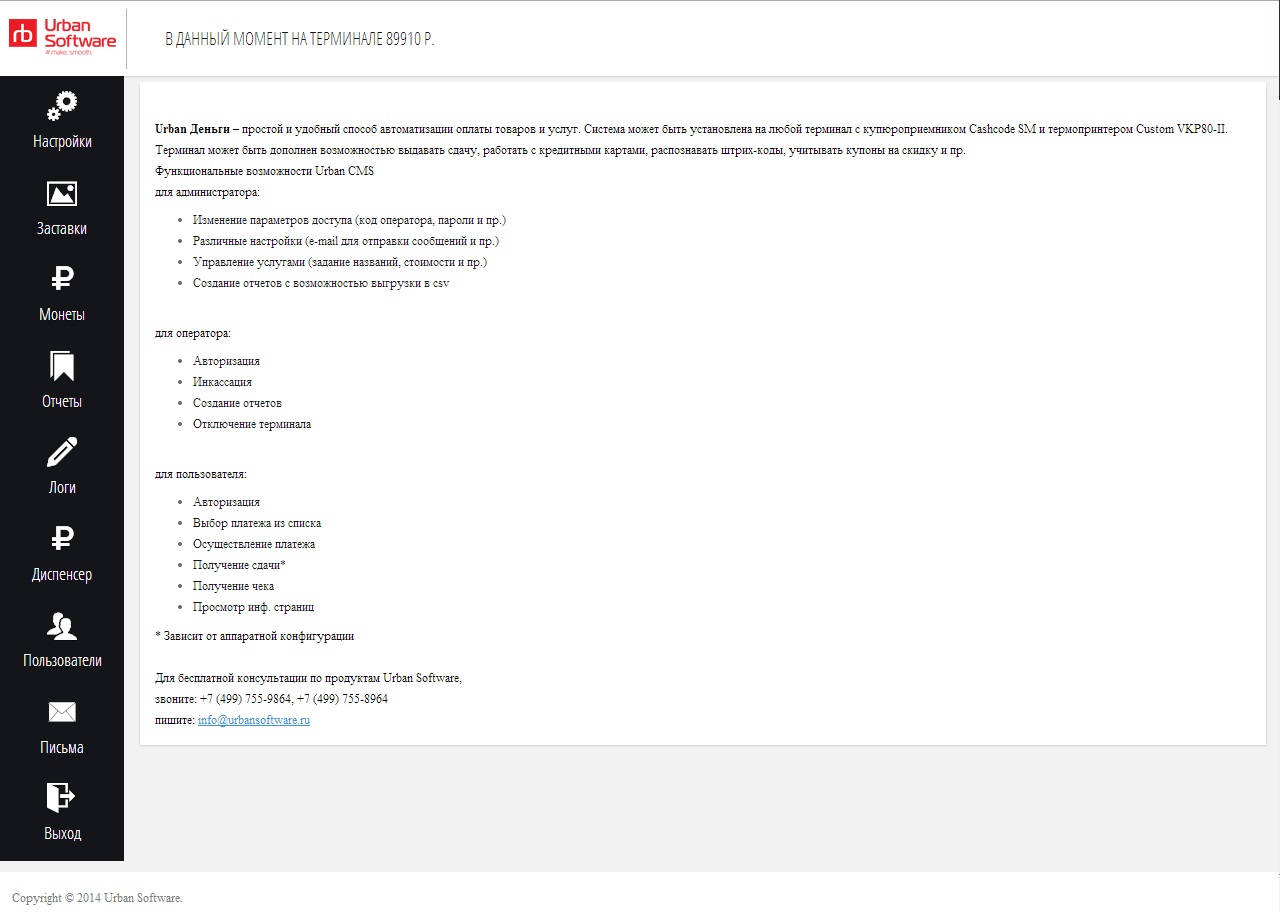 The administrator of system can get to the administrator panel and found out amount of cash on the terminal, set values of notes in dispenser cartridges, set minimum levels of notes, receive reports with possibility of export to csv, set emergence notifications addresses.
Due to the system costs for the maintenance of cashiers reduces and status of an institution raises. The owner plans to use similar hardware-software complexes at other objects.
At this project, we firstly uses acquiring from Sberbank Russia. We should note efficiency Sberbank staff work – week past after installation on a place terminals could accept payment by cards.
Our company already realized the
joint project
with Devpark in the Penza oceanarium. This time more opportunities of
Devpark Paid Access
, such as purchase of tickets with unstable cost, receiving debts, listing of the acquired goods and services and other were used. We are very happy to interact with Devpark's team. We provide to our clients the integration module for Devpark Paid Access absolutely free.
If you are interested in electronic cashiers or consultants – call +7 (499) 755-9864, +7 (499) 755-8964 or email 
info@urbansoftware.ru