Voting for a leopard name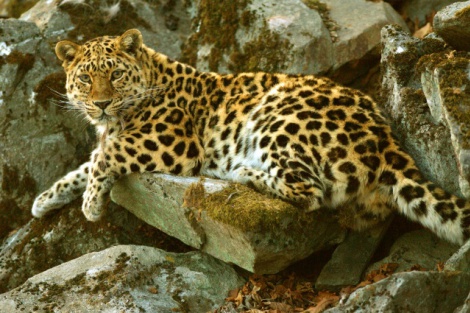 From October 31 till November 6 in Moscow Central House of Artists the Festival of the Russian geographical society take place. Within a festival  visitors choses a name for the young Far East leopard who was born five years ago in national park «Earth of a leopard». Our team developed information system for votintg. The ICRE company provided touch panels.
At the first day of an exhibition the tag cloud from the offered names reminded the globe at night.
The communication at an exhibition was poor, so the panels worked as fat client. When there was an opportunity to synchronize data they send statistics to the central server if there was no opportunity — worked in the autonomous mode.
We tried to make system clear and coninient since the most part of the festival visitors was made by children. It seems that it turned out:
For operating time more than 12 000 people took part in vote. More than 1500 various names were offered. As a result with  780 voices won the name «Typhoon».
Quite amusing names entered the top ten also, for example, of ShANEChKA, RUFUS and MURLYSh.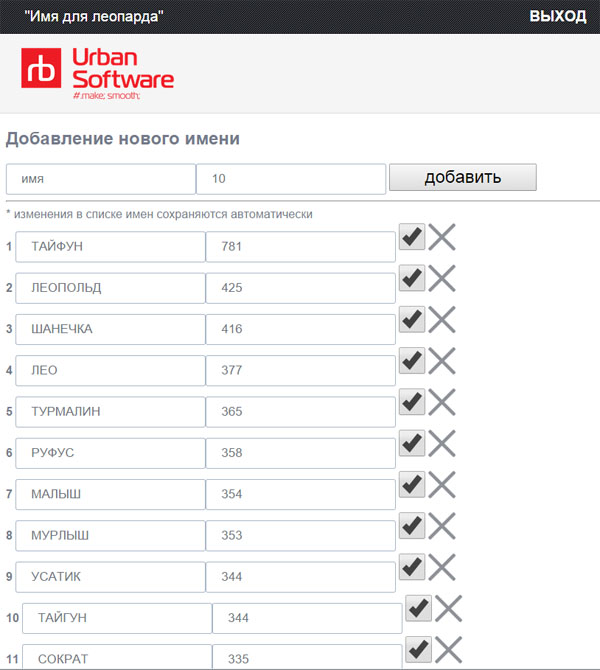 The festival organizers remains happy with technical aspects of vote and the chosen name.
«Typhoons, as well as Far East leopards, is one of the Primorsky Krai  features. As well as typhoons, leopards appears unexpectedly and quickly leave. We hope that the chosen name will give to a male Leo12M and all population only the high qualities – power and force». Elena Salmanova, deputy director of national park «Earth of a leopard».